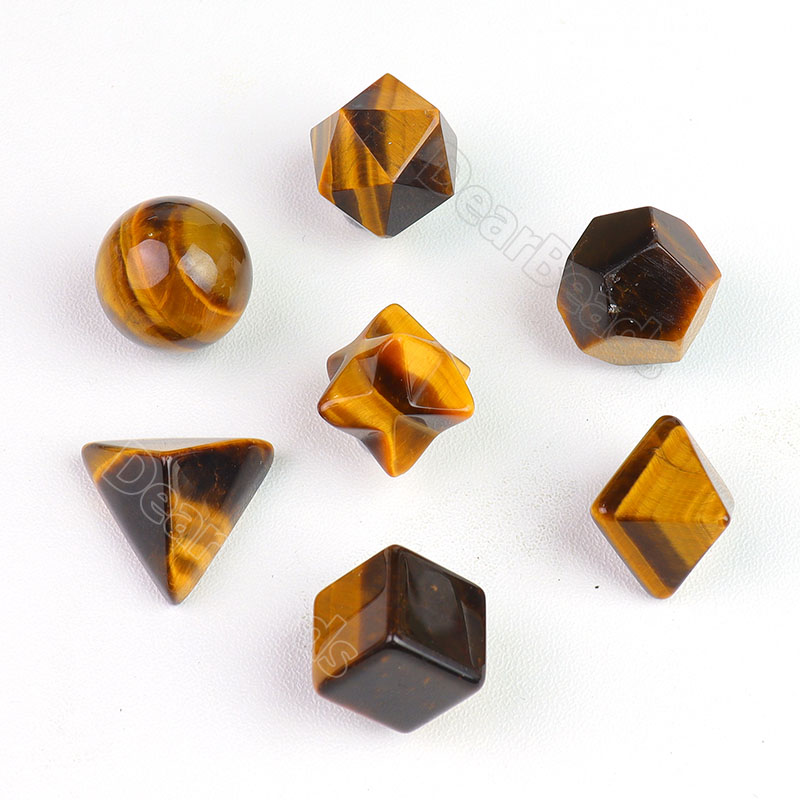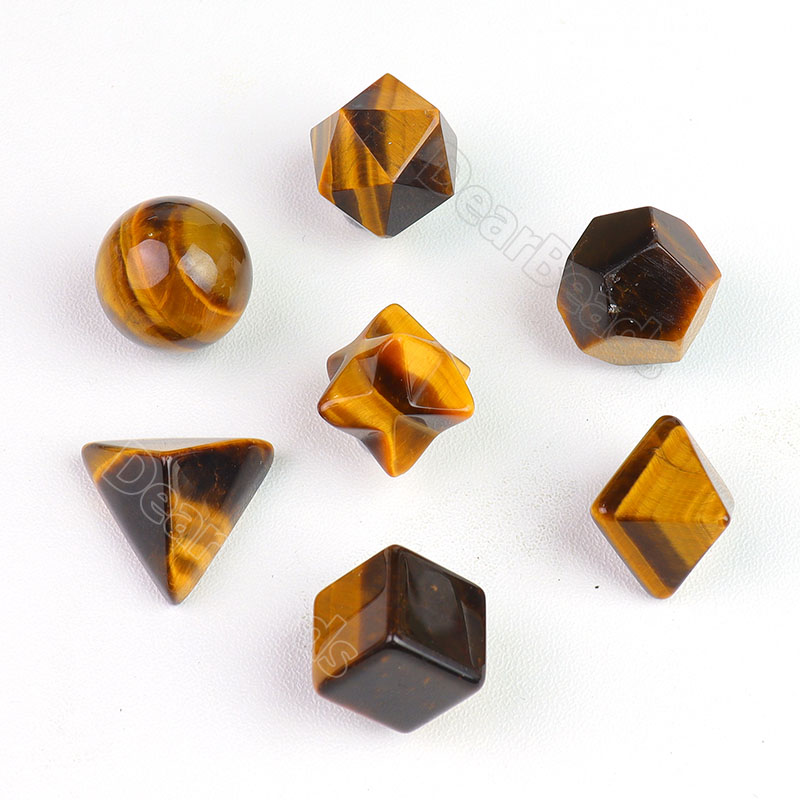 Tiger's Eye Stone Platonic Solids Sacred Geometry Crystals Set, Reiki Healing Crystals, Priced 1set
Tiger's Eye Stone Platonic Solids Sacred Geometry Crystals Set, Reiki Healing Crystals, Priced 1set
$7.90 – $8.35
$7.90 – $8.35
Description
Additional information
Reviews (0)
Description
This Tiger's Eye Sacred Geometry Crystals Set includes:
Tetrahedron, size about 20*20*14mm.
Hexahedron (Cube), size about 14*14mm.
Octahedron, size about 15*20mm.
Dodecahedron, size about 16*20mm.
Lcosahedron, 16*20*20mm.
Sphere, size about 16-18mm.
Merkaba star, 21-22mm.
Wood Grid Plate Diameter: about 100mm.
Experience the power of sacred geometry and the beauty of natural crystals with our Tiger's Eye Stone Platonic Solids. Handcrafted with good quality tiger's eye stones, these platonic solids embody the fundamental shapes of the universe and represent the building blocks of all matter.
Each solid is carefully cut and polished to reveal the natural striations and patterns of the tiger's eye stones, making each piece truly unique. The warm, golden-brown hues of the tiger's eye are accented by the sleek lines and angles of the platonic solids, creating a mesmerizing interplay of form and color.
In addition to their beauty, these platonic solids are also believed to hold powerful energies and healing properties. Tiger's eye is believed to promote stability, courage, and clear thinking, making it the perfect stone for anyone seeking to enhance their personal growth and well-being.
Whether you're a crystal collector, a student of sacred geometry, or simply appreciate the beauty of natural materials, our Tiger's Eye Stone Platonic Solids are sure to captivate and inspire. Each piece comes in a velvet pouch, making it the perfect gift for yourself or a loved one.
Additional information
| | |
| --- | --- |
| Weight | N/A |
| Main Material | Gemstone |
| Color | Brown |
| Shape | Round, Triangle, Star, Others |
| Treatment | Natural |
| Drill Orientation | Undrilled |
| Theme | World Culture & Religion |
| * | As material is from nature, size and colors may be vary in each piece., The color may be slightly different from the picture because of different display device. |
Only logged in customers who have purchased this product may leave a review.