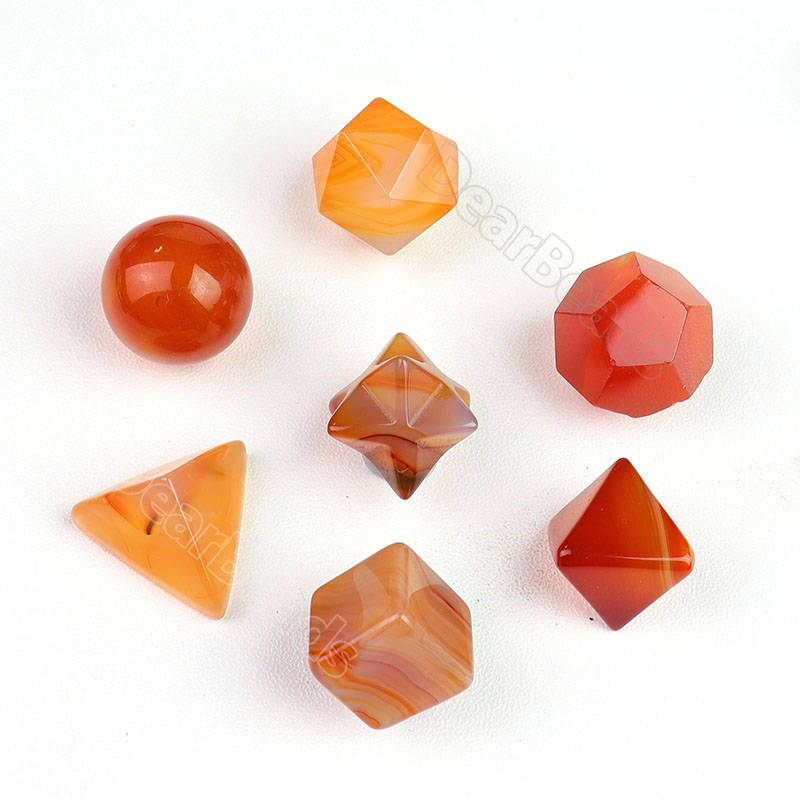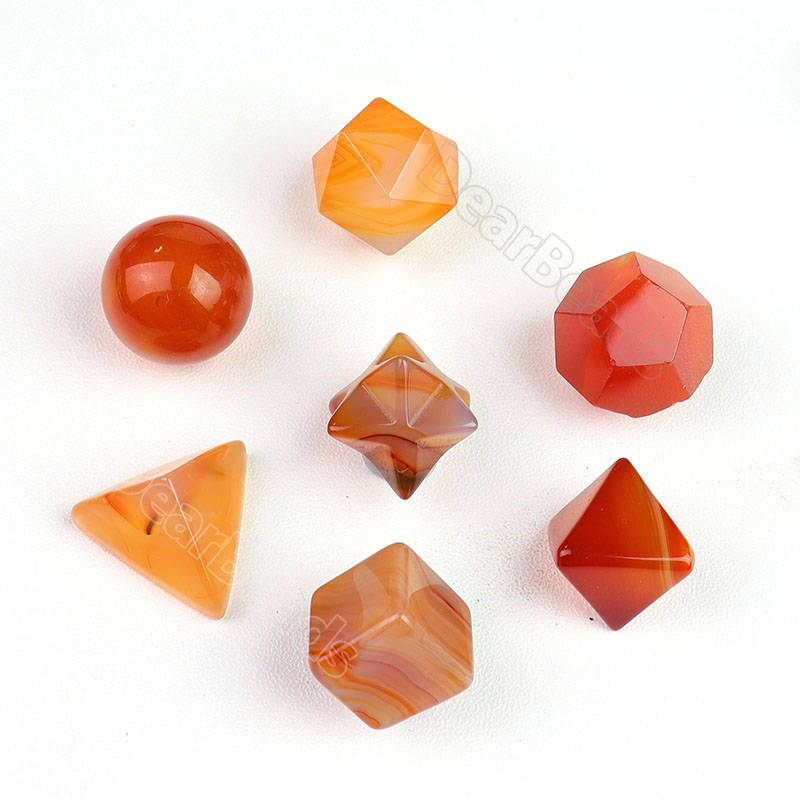 Carnelian Platonic Solids Sacred Geometry Crystal Set, Reiki Healing Crystals, Priced 1set
Carnelian Platonic Solids Sacred Geometry Crystal Set, Reiki Healing Crystals, Priced 1set
$7.90 – $8.35
$7.90 – $8.35
Description
Additional information
Reviews (0)
Description
This Carnelian Geometry Stone Platonic Solids Set includes:
Tetrahedron, size about 20*20*14mm.
Hexahedron (Cube), size about 14*14mm.
Octahedron, size about 15*20mm.
Dodecahedron, size about 16*20mm.
Lcosahedron, 16*20*20mm.
Sphere, size about 16-18mm.
Merkaba star, 21-22mm.
Wood Grid Plate Diameter: about 100mm.
Carnelian Geometry Platonic Solids Crystals are a stunning set of gemstones that are sure to catch the eye of anyone who sees them. Each solid is carved from high-quality carnelian, a semi-precious gemstone known for its deep, rich red color. The solids are shaped into one of the five Platonic solids, a group of polyhedrons that are considered the building blocks of the natural world.
The carnelian used in these solids has been carefully selected for its natural color and clarity, ensuring that each solid is truly unique. The solids are polished to a high shine, highlighting the beauty of the carnelian and adding a touch of elegance to any space.
In addition to their beauty, the Carnelian Geometry Platonic Solids are also believed to have a number of healing properties. Carnelian is said to promote motivation, creativity, and positive energy, making these solids the perfect addition to any workspace or home office. They are also believed to help with stress and anxiety, bringing a sense of peace and tranquility to any environment.
Whether you're looking to add a touch of natural beauty to your home or office, or you're in search of a unique and meaningful gift, the Carnelian Geometry Platonic Solids are the perfect choice. With their blend of natural beauty and modern design, these solids are sure to make a lasting impression.
Additional information
| | |
| --- | --- |
| Weight | N/A |
| Main Material | Gemstone |
| Color | Red, Orange |
| Shape | Round, Triangle, Star, Others |
| Treatment | Natural |
| Drill Orientation | Undrilled |
| Theme | World Culture & Religion |
| * | As material is from nature, size and colors may be vary in each piece., The color may be slightly different from the picture because of different display device. |
Only logged in customers who have purchased this product may leave a review.