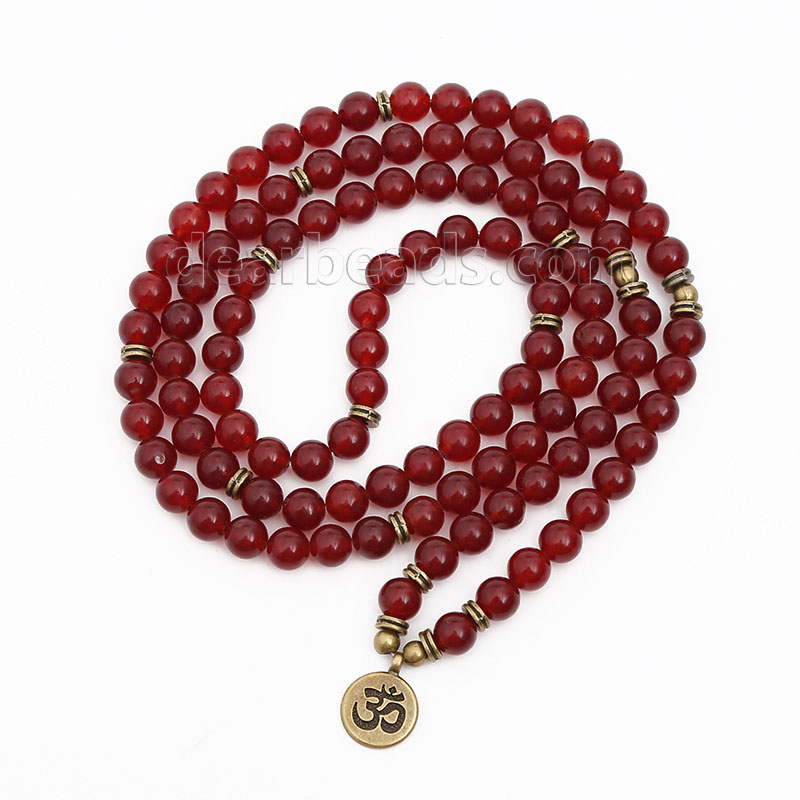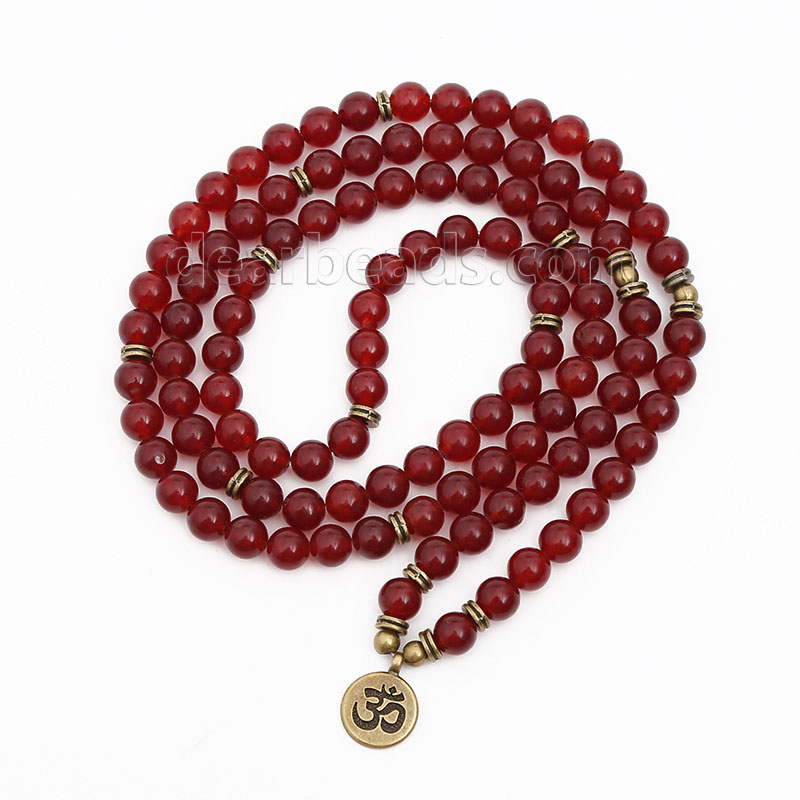 DearBracelet-Prayer Mala Beads Bracelets / Necklaces for Yoga Meditation, 8mm Stone Beads, Priced 1pcs(NKKS1003)
DearBracelet-Prayer Mala Beads Bracelets / Necklaces for Yoga Meditation, 8mm Stone Beads, Priced 1pcs(NKKS1003)
$2.18 – $8.58
$2.18 – $8.58
Description
Additional information
Reviews (0)
Description
Processing time: 7-10 days.
8 different kinds of charms available. Bronze style will use bronze charm and bronze spacers. Silver style will use silver charm and bronze spacers.
Our Mala Beads Bracelets are the perfect accessory for anyone seeking to enhance their meditation and mindfulness practice with the power of natural stones.
Crafted from high-quality stone beads, our Mala Stone Beads Bracelets are made to last. Each bracelet features 108 beads, traditionally used in Buddhist and Hindu meditation practices to count mantras or breaths. The beads are strung together with a durable elastic cord, ensuring a comfortable and snug fit for wrists of all sizes.
Our Mala Stone Beads Bracelets are available in a variety of natural stones, each with its own unique energy and properties. We offer stones such as agate for grounding and protection, amethyst for calming and intuition, and rose quartz for love and compassion. Whether you're seeking spiritual growth, emotional healing, or simply a touch of beauty in your life, our Mala Stone Beads Bracelets are the perfect choice.
In addition to their spiritual and aesthetic benefits, our Mala Stone Beads Bracelets make a great gift for anyone seeking mindfulness and balance in their life. Whether for a loved one or for yourself, our bracelets are a meaningful and lasting gift.
Our Mala Stone Beads Bracelets are also perfect for those seeking to balance their chakras. Each chakra is associated with a specific color and stone, and our bracelets can be customized to match the chakra you wish to focus on. Our knowledgeable team can help you choose the perfect stones for your desired outcome.
Order your Mala Stone Beads Bracelet today and experience the power of natural stones in your meditation and mindfulness practice!
Additional information
| | |
| --- | --- |
| Weight | N/A |
| Size | 8mm |
| Main Material | Gemstone |
| Stone Options | Amethyst, Black Lava, Blue Aventurine, Blue Banded Agate, Brown Banded Agate, Dalmatian Jasper, Green Aventurine, Hematite, Howlite, Peach Aventurine, Picture Jasper, Pink Picasso Jaser, Purple Jade, Red Jade, Rhodonite, Rose Quartz, Synthetic Howlite, Synthetic Malachite, Tiger's Eye Stone, Unakite, Wood, Yellow Dragon Veined Agate |
| Shape | Round |
| Color | Blue, Green, Red, Pink, Purple, Yellow, White, Brown |
| Metal Color | Bronze, Antique-silver |
| Treatment | Natural, Synthetic, Dyed |
| Embellishment | Smooth |
| Theme | Others |
| * | As product is handmaded, size, shape and colors may slightly different in each lot. |
Only logged in customers who have purchased this product may leave a review.