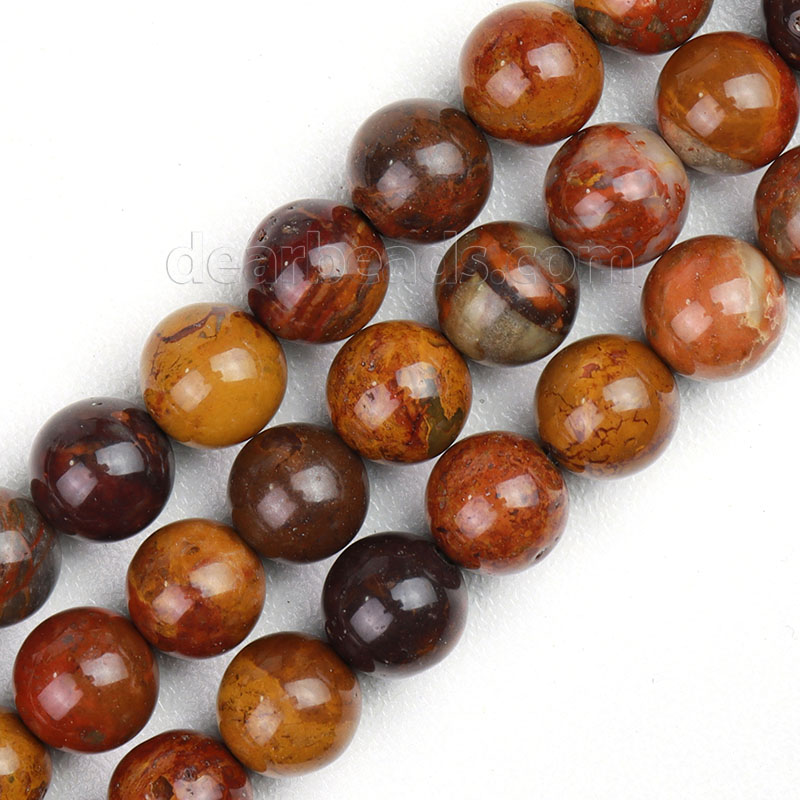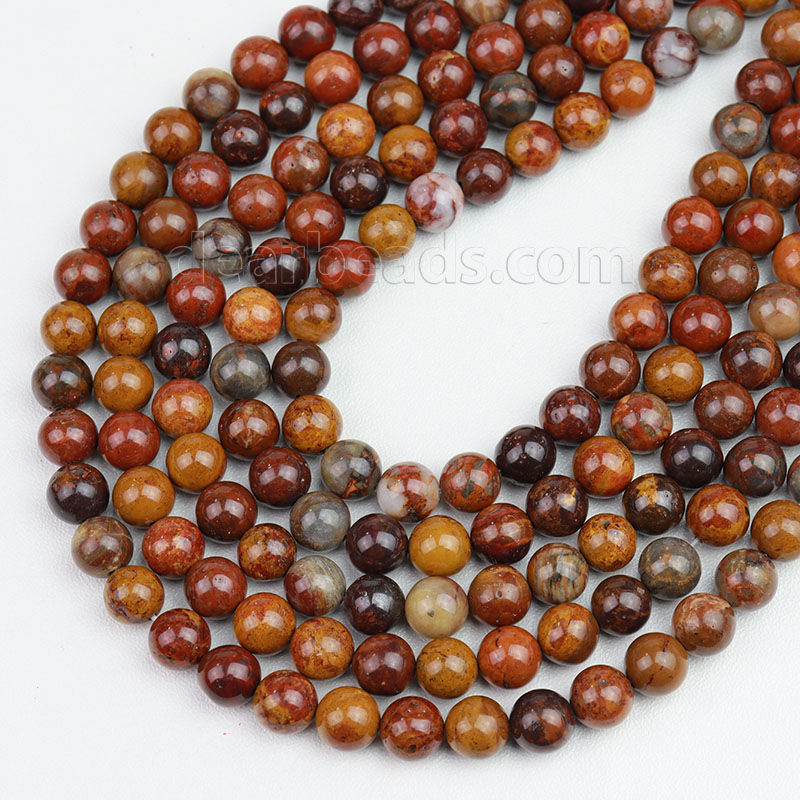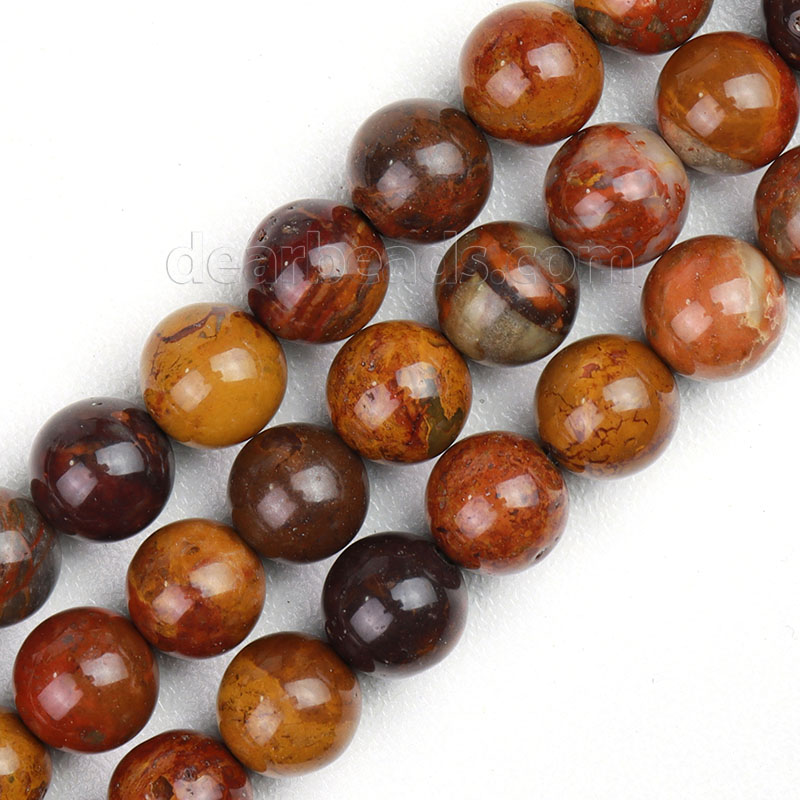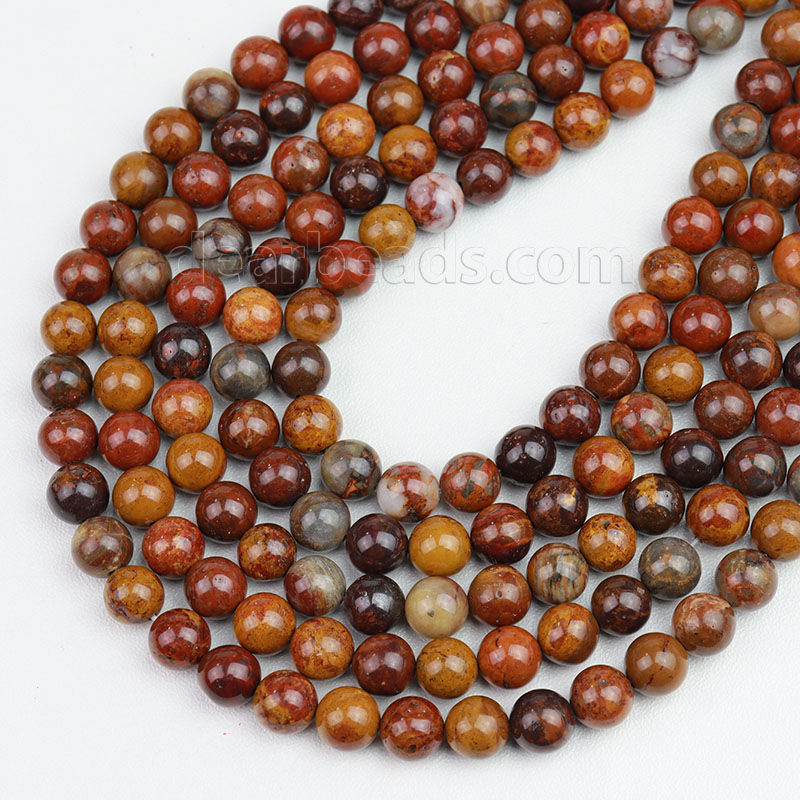 Natural Fighting Blood Agate Beads, about 4mm 6mm 8mm 10mm, Length 15"
Natural Fighting Blood Agate Beads, about 4mm 6mm 8mm 10mm, Length 15"
$1.45 – $2.42
$1.45 – $2.42
Description
Additional information
Reviews (0)
Description
What Is Fighting Blood Agate?
Fighting Blood Agate, also call Zhanguo Agate, is a type of agate that is found in Hebei Province, China. Gemologically defined as a species of red onyx. This gemstone is known for its striking and unique appearance, featuring bands of dark red, brown, and white that resemble the color of blood. The deep red color is particularly intense, making it an eye-catching addition to any jewelry or gemstone collection.
The formation of Fighting Blood Agate is believed to be the result of volcanic activity in the area. The mineral-rich lava and ash that spewed from volcanic eruptions created the ideal conditions for agate to form over time. As the lava and ash cooled and solidified, it trapped pockets of gas and minerals, creating the unique banding patterns that are characteristic of agate.
Fighting Blood Agate is believed to have various metaphysical properties, including the ability to enhance physical strength, courage, and vitality. It is also thought to promote emotional balance and help calm the mind in times of stress. Some people believe that this gemstone can provide protection against negative energies and promote a sense of inner peace and grounding.
Its unique appearance and metaphysical properties make it a favorite among gemstone enthusiasts and collectors around the world. Whether you're looking for a striking addition to your jewelry collection or a unique gift for a loved one, This Fighting Blood Agate Beads is sure to make a lasting impression.
Additional information
| | |
| --- | --- |
| Weight | N/A |
| Size | 4mm, 6mm, 8mm, 10mm |
| Hole Size | 2mm-3mm bead: 0.5-0.8mm; 4mm-8mm bead: 0.8-1.2mm; 10mm bead: about 1-1.5mm; 12mm-14mm bead: about 1.5-2mm. |
| Color | Multi-color |
| Shape | Round |
| Embellishment | Smooth |
| Treatment | Natural |
| * | Sold as 1 strand. Shapes, sizes and colors may vary in each lot. |
Only logged in customers who have purchased this product may leave a review.