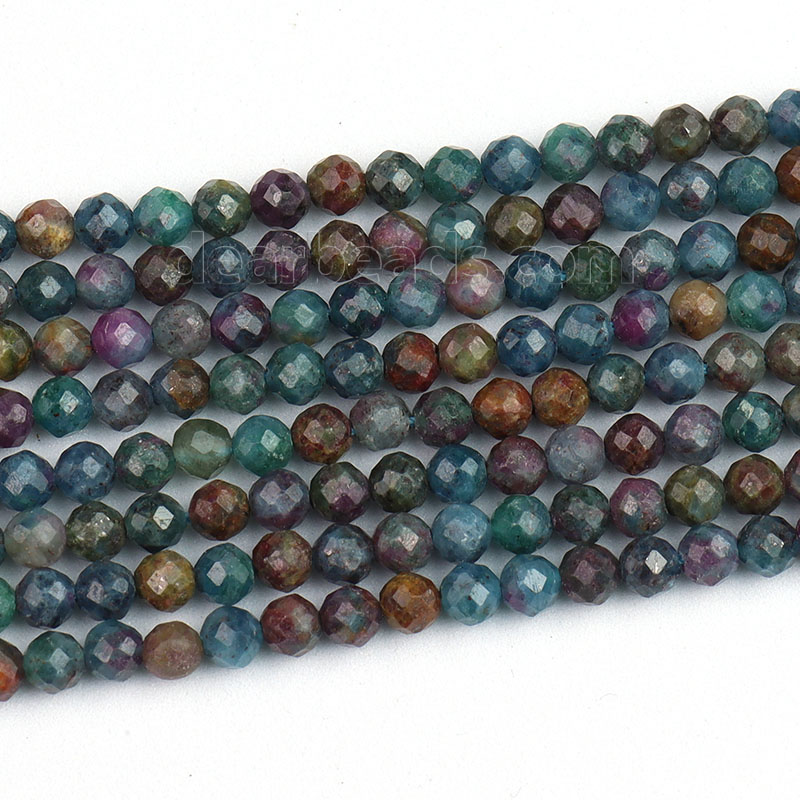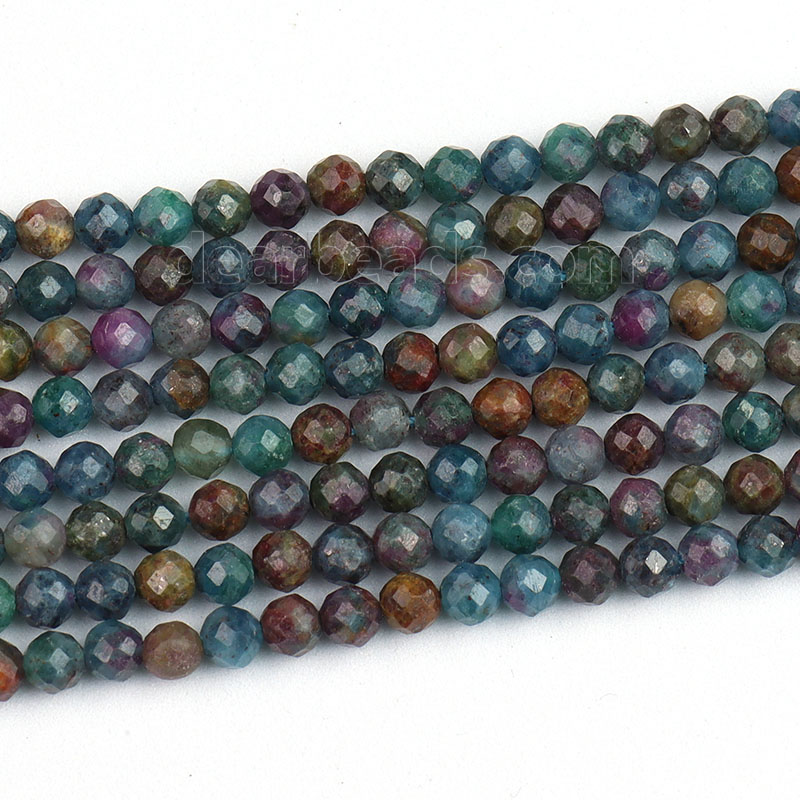 Faceted Ruby In Kyanite Beads, Round, about 2mm 3mm 4mm, Length 15"
Faceted Ruby In Kyanite Beads, Round, about 2mm 3mm 4mm, Length 15"
$1.94 – $3.15
$1.94 – $3.15
Description
Additional information
Reviews (0)
Description
Ruby in Kyanite is a naturally occurring mineral combination of ruby and kyanite that typically forms in a massive, granular habit.
The combination of ruby and kyanite creates a unique and visually striking gemstone. Ruby in kyanite can be found in a variety of shades and patterns, ranging from deep red and blue hues to more muted and blended colors. The ruby in the combination often appears as small, red or pink inclusions within the blue kyanite matrix, which creates a beautiful contrast.
Ruby in kyanite is believed to have metaphysical properties such as promoting vitality, courage, and inner strength. It is also said to balance the energy centers in the body and promote emotional healing.
Additional information
| | |
| --- | --- |
| Weight | N/A |
| Size | 2mm, 3mm, 4mm |
| Hole Size | 2mm-3mm bead: 0.4-1mm; 4mm-8mm bead: 0.8-1.5mm; 10mm bead: about 1.5mm; 12mm-14mm bead: about 2mm. |
| Color | Multi-color, Blue, Pink |
| Embellishment | Faceted |
| Shape | Round |
| Treatment | Natural |
| * | Sold as 1 strand. Shapes, sizes and colors may vary in each lot. |
Only logged in customers who have purchased this product may leave a review.