How To Tie A Bead Bracelet
DearBeads
To tie a beaded bracelet, you'll need:
Beads in your desired color and size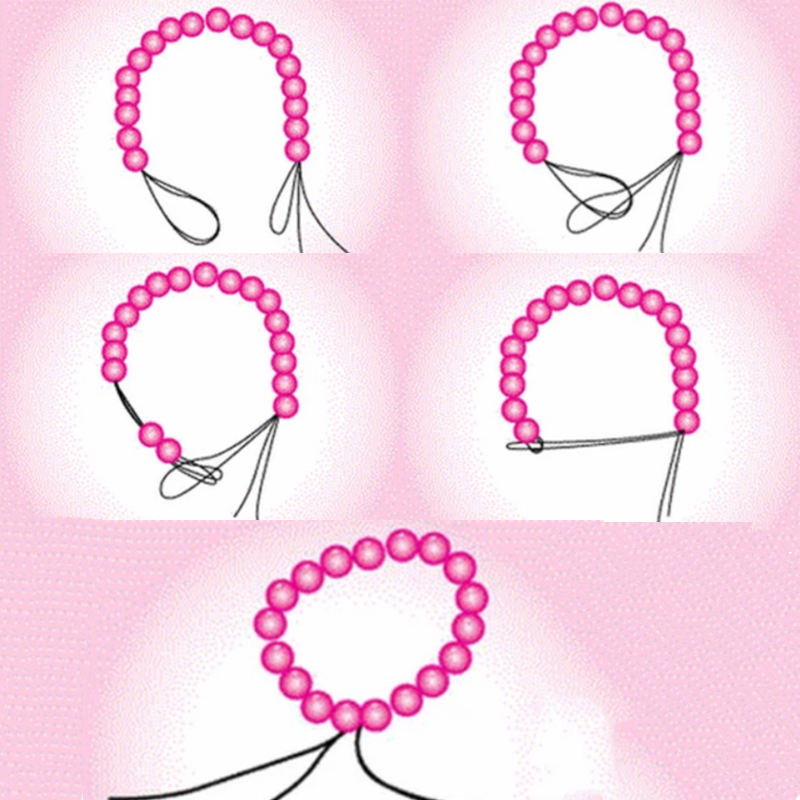 Cut the cord to the desired length, leaving a few extra inches for knotting. Fold the rope in half.
Thread the beads onto the string or cord, arranging them in the pattern you want.
Pass the other half of the cord through the loop of the folded part.
Move all the beads as far as possible to the position of the folded part to ensure tightness and suitable for your wrist.
Tie the knot at least 3 times to ensure it stays securely in place. You can also put a drop of glue on the knots to make them stronger.
Leave about 0.2 inches (0.5cm) of the cord and cut off the excess cord. Hide the excess part of the knot inside the hole of the bead. Your bracelet is ready to wear now!
Need beads for bracelet making? Go check: beads for bracelet making