How Are Stone Beads Made
DearBeads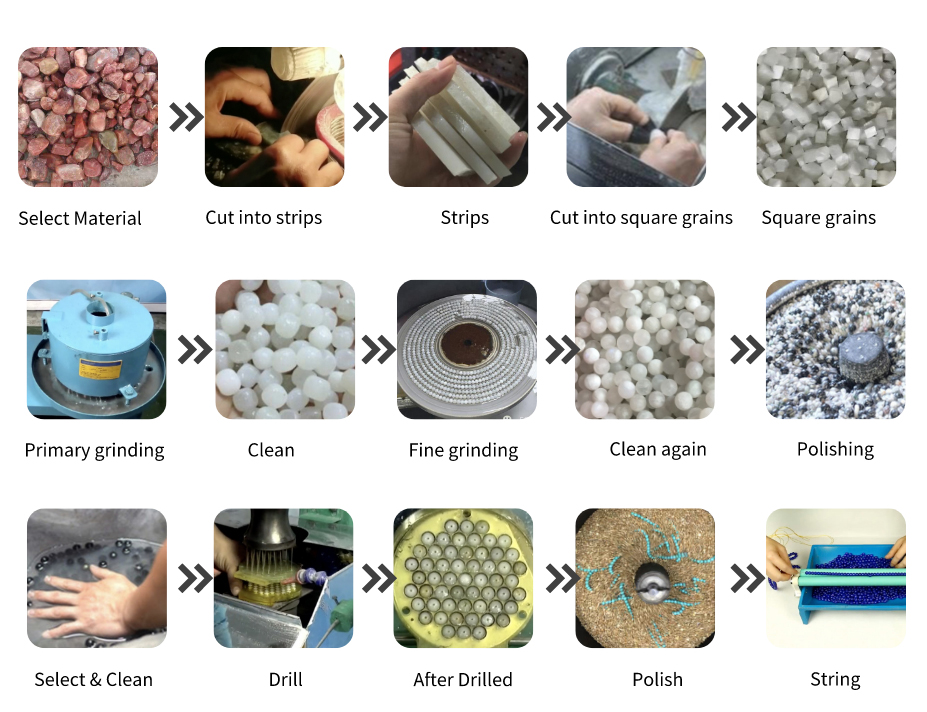 Stone beads are typically made from natural materials such as gemstones or crystals. The process of making stone beads involves cutting and shaping the stone into the desired size and shape, and then polishing it to give it a smooth and shiny finish.
The first step in making stone beads is to select the stone material. This can be a gemstone, crystal, or other type of natural stone. The stone is then cut into rough shapes using a saw or other cutting tool.
Next, the rough shapes are shaped into the desired size and shape using a grinding wheel or other abrasive tool. This step can be done by hand or using a machine, depending on the size and quantity of beads being made.
Once the beads have been shaped, they are polished to give them a smooth and shiny finish. This is typically done using a polishing wheel or other abrasive material, and may involve several steps to achieve the desired level of shine.
Finally, the beads are inspected for quality and sorted by size and shape. They may also be drilled with a hole for stringing onto a bracelet or necklace. Once the beads have been inspected and sorted, they are ready to be used in jewelry or other crafts.
Explore more than 5000 different kinds of gemstone beads now!